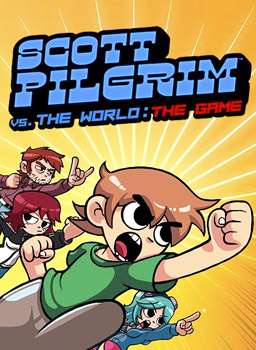 (Doch nicht) Verlorene Spiele: Scott Pilgrim vs. The World: The Game
27 April 2020
Im August 2010 wurde das Spiel Scott Pilgrim vs. The World: The Game im Playstation Network und Xbox Live Arcade veröffentlicht. Das Spiel ist ein Beat 'em up, vergleichbar mit Double Dragon, Turtles in Time oder Final Fight.
Bis zu vier Spieler können in die Rollen von Scott Pilgrim, Ramona Flowers, Kim Pine oder Stephen Stills schlüpfen und sich durch sieben Level prügeln. Das Spiel basiert auf den Scott Pilgrim comics (es gibt auch einen Film). Es wurde insgesamt gut bewertet und besticht durch den Soundtrack von der Chiptune Band Anamanaguchi (Apple Music / Spotify).
Im Dezember 2014, rund vier Jahre nach Erscheinen, wurde das Spiel und die zusätzlichen Download-Inhalte aus beiden Stores deaktiviert und können nicht mehr erworben werden.
Update (2021-01-09): Limited Run bringt ab dem 15. Januar das Spiel inkl. DLCs als physische Version für PS4 & Switch auf den Markt.